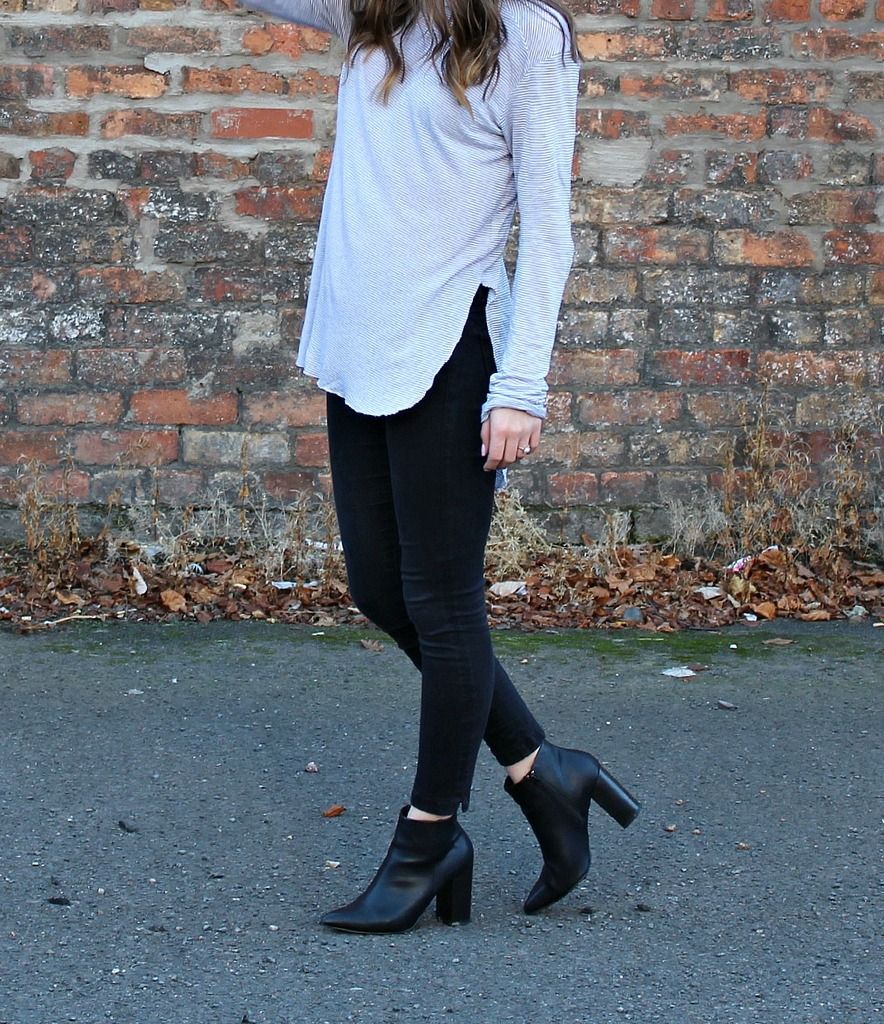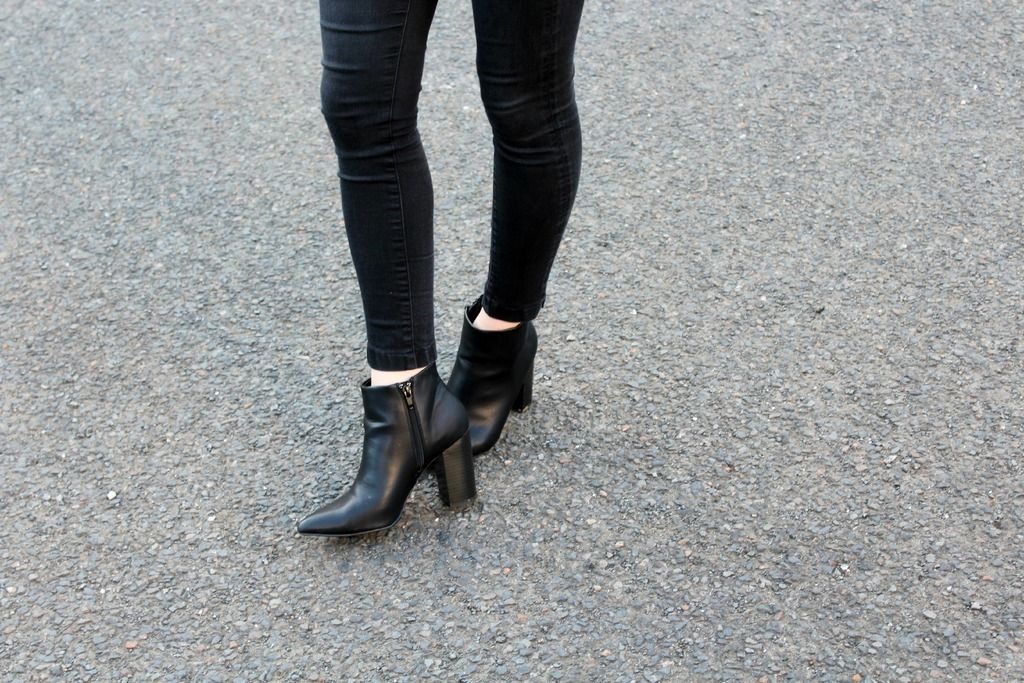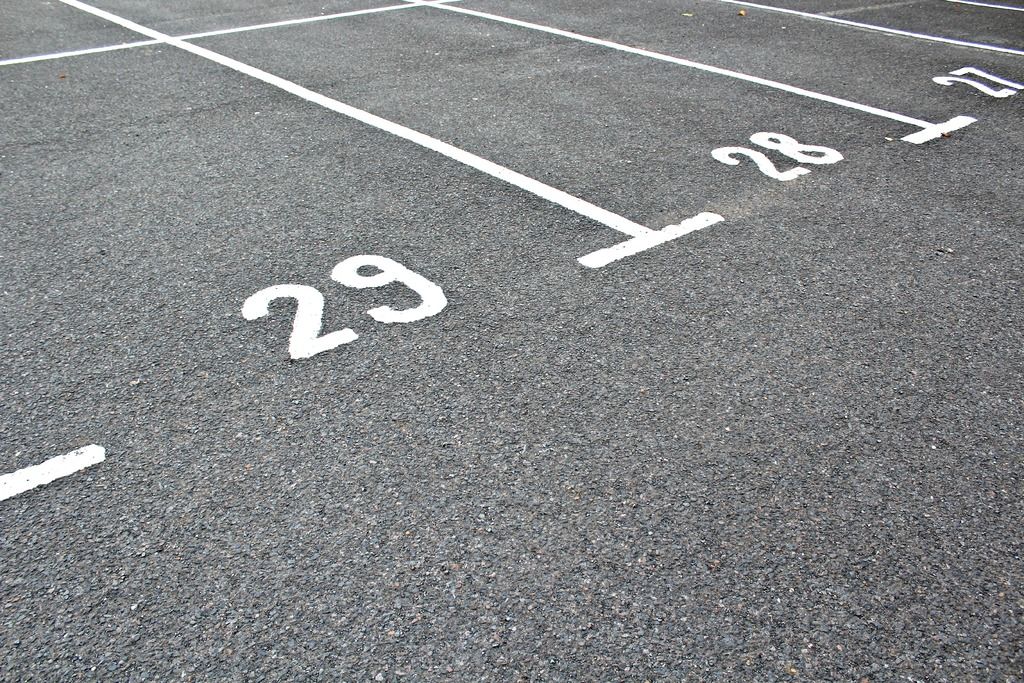 Hope you're enjoying your week! So its a pretty simple one for me today : black jeans, pointed boots and a slit-side basic top. I just adore this top, and the ease that comes with wearing it. No fuss, no worry, just on and go without really having to think about it. Its so simple. Aaaaand, it comes in tons of different colours so I'm already contemplating which one to buy next because I've just got so much wear out of this one its mad. The colour I am wearing is called "ecru/black". If you're looking to create the perfect wardrobe of basics that'll never go out of style and can be worn over and over and with everything, I would definitely recommend plain white & navy stripe, grey marl or white tees - both long and short sleeve - honestly can't go wrong! And again, I'm wearing black skinnies. It's bordering on a slight obsession, I'm sure of it.
I just adore these booties. If you noticed from my last post, I went for the New Look boots that I shared. They are so chic, and since I already have tons of 'western' styled boots I figured I'd go for something a little more feminine and sexy - and they're perfect! And check out that price!

Also.. notice anything about my mop? Got the chop! It was getting soo long and straggly, it really needed it, my hair feels brand new! Going to hopefully be getting it re-dyed soon, just blended in through the ends with a warm caramel blonde - post on that soon though!
I have some other, very big news to gush in my next post so stay tuned!
Em xo