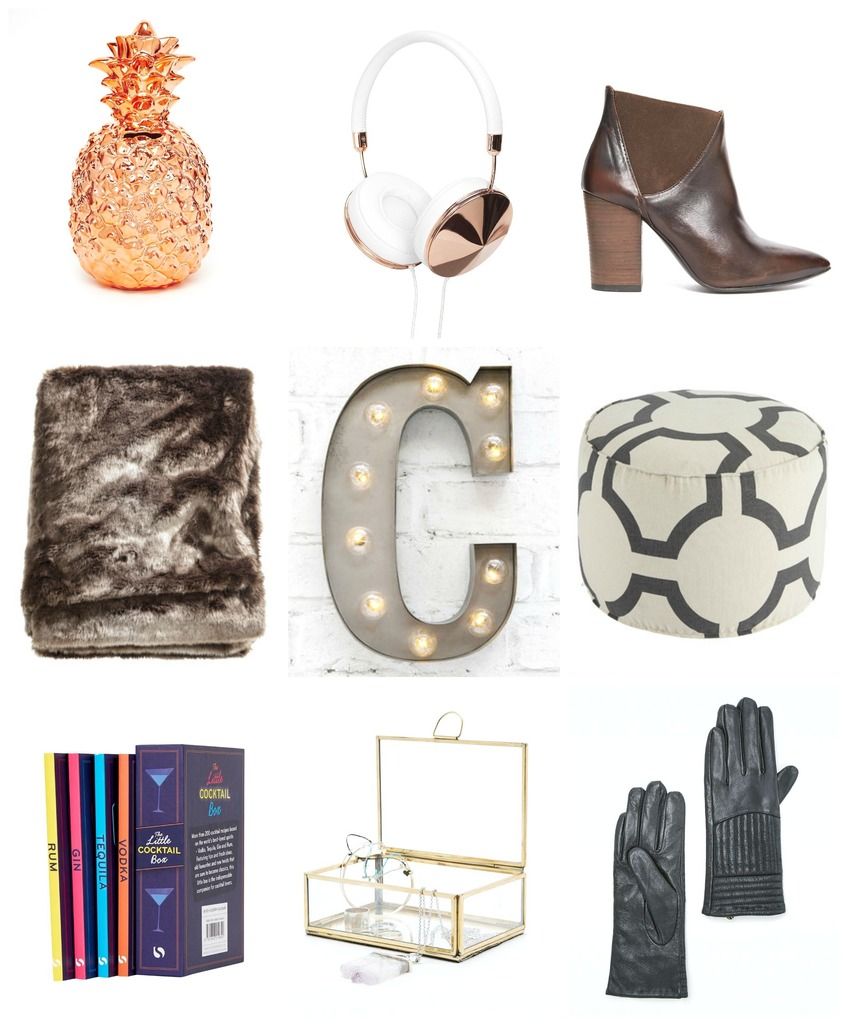 Well hey there! Here's part two of my little gift guide. I always found these sorts of things helpful when I was looking for gifts so I thought I would continue with the idea and do a mini guide for HER. Here are some super cute ideas to get your creative gift juices flowing (ehem, gents)! I'm not going to lie, most of this falls under the 'gifts for Emily' catagory ;) and no judgements on the fact that this list is waay longer than the mens one, please, I couldn't stop! Frankie and I get married in like 325 days (not that I'm counting) and are starting the appartment/small house hunt - so most of the things on my list this year for birthday and Christmas are homey things, but what girl doesn't love that? So yeah I suppose this little gift guide could also be for the girls unsure of what they want - lots of cute bits n bobs out there gals!
Again, best places online for womens gifts have to be:
www.asos.com
www.notontheheighstreet.com
www.etsy.com
www.urbanoutfitters.com
www.tkmaxx.xom
Also..
...some little stocking filler ideas! I just adore those little pjs I found on ASOS, and how cute is that mug? Definitely a must for my mornings! Again, just click the pic and be taken straight to the item!
Happy shopping!
Em xo