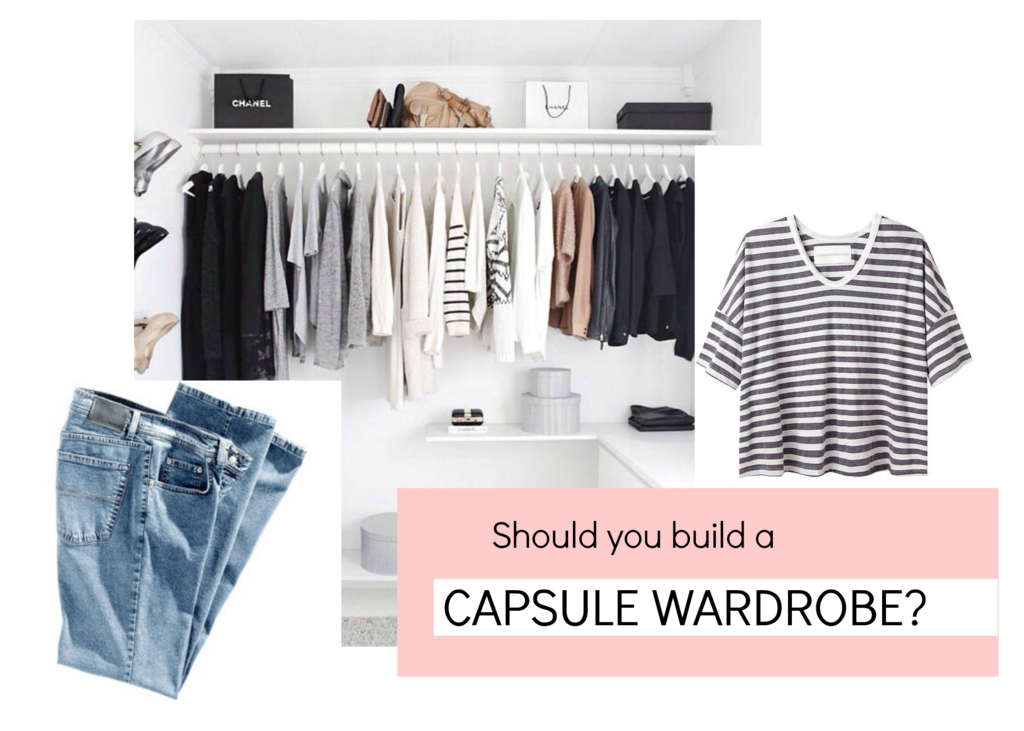 Something I am sure all of you will have came accross this season, pretty much over the last month or two is something everyone has been banging on about: the capsule wardrobe. What is the capsule wardrobe I hear you ask? And, no it's not a new Ikea flatpack.
It's a style of wardrobe I am so pleased is being talked about more, because for most of us working women, its hard to keep up with how ever-changing fashion is. As much as I love it, and I do really love it, we can't keep wasting our pennies away on different shades of the same suede jacket just because we saw Cara Delavine and friends wearing them on an SS16 catwalk.

So, what is it?
The capsule wardrobe is basically a wardrobe filled with those pieces of clothing you can wear over and over again, those staple pieces that will never go out of style, that will suit you, keep you effortlessly stylish for years to come and can then be worn with the few seasonal pieces you may have bought. Basically a mini wardrobe made up of really versatile pieces.
||
Psssst if you'd like to pin this post and read it later click here*
||
We've all said it: "but I have nothing to wear!!"
No matter what size your wardrobe/closet is, one thing that seriously makes life simpler is having a
solid foundation
for your wardrobe. Building your wardrobe around lots of staple pieces that can be worn all year round makes a world of difference to how you get dressed, and will guarantee you always have something to wear too.
When I heard about Caroline Rectors capsule wardrobe my ears definitely perked up. Because the capsule wardrobe is such a hit now - which is uh-mazing, right? Most brands have brought out seasonal capsule collection. Caroline started her blog
Unfancy
as a way to document her minimalistic style which after you've checked it out, you'll completely love too! She chose to wear just 37 clothing pieces for three straight months. And after the three months, she picks new pieces to add to her rotation. Not only does this de-stress the getting ready in the mornings routine but saves money too! So go GO GO check out her blog for all things Capsule! Now, I'm not suggesting you have to do what she has done, but even making a start on a mini capsule wardrobe is a good way to get going!
How do I build one of my own?
Well, it's not about throwing away all your old clothes but this is a good thing to go and do if you're feeling your wardrobe needs a little freshen up, as I've mentioned below. But it is about training yourself to shop better.
I once heard this piece of advice and for the life of me I can't remember where it is from, but what we women need to be doing is buying smart: BUY LESS, WEAR MORE.
Another tip: when you see something you're practically dying over and want to buy, think.. will I wear this more than 30 times? and if not.. Don't buy it! And hey if you save a little in the process its a win-win right?

Something to think about:
If you want to have a little clear out to start building, why not start splitting your clothes into four piles to get you started:

1) LOVE IT & would wear it right now - Obviously this pile is a total keeper.
2) Maybe? - It's good to keep these items for a little while if you are unsure about whether to throw them out or not. Maybe they don't fit, you're not sure about the shape on you or the colour. Possibly keeping them for the season and seeing if you wear them at all is an option? If not? Bin/charity shop it.
3) Seasonal - We are all going to have those seasonal pieces we just can't wear every day such as those denim cut offs - its possibly a good idea to box these up and keep them separate from your everyday wardrobe.
4) Definitely not - Well this is obvious.


So, what does a capsule wardrobe include?
Well, it includes lots of staple pieces (which may vary for each person) but it should really include the
essentials
. Your essential items are primarily your basics : neutral, subtle, versatile pieces that you can pair with anything and everything. Obviously we don't want them to detract from your statement pieces because of course you're going to have some of those still, but rather, balance them out. Your statement pieces aren't ones that can be worn over and over so you'll need pieces you can get tons of use from, inbetween and alongside.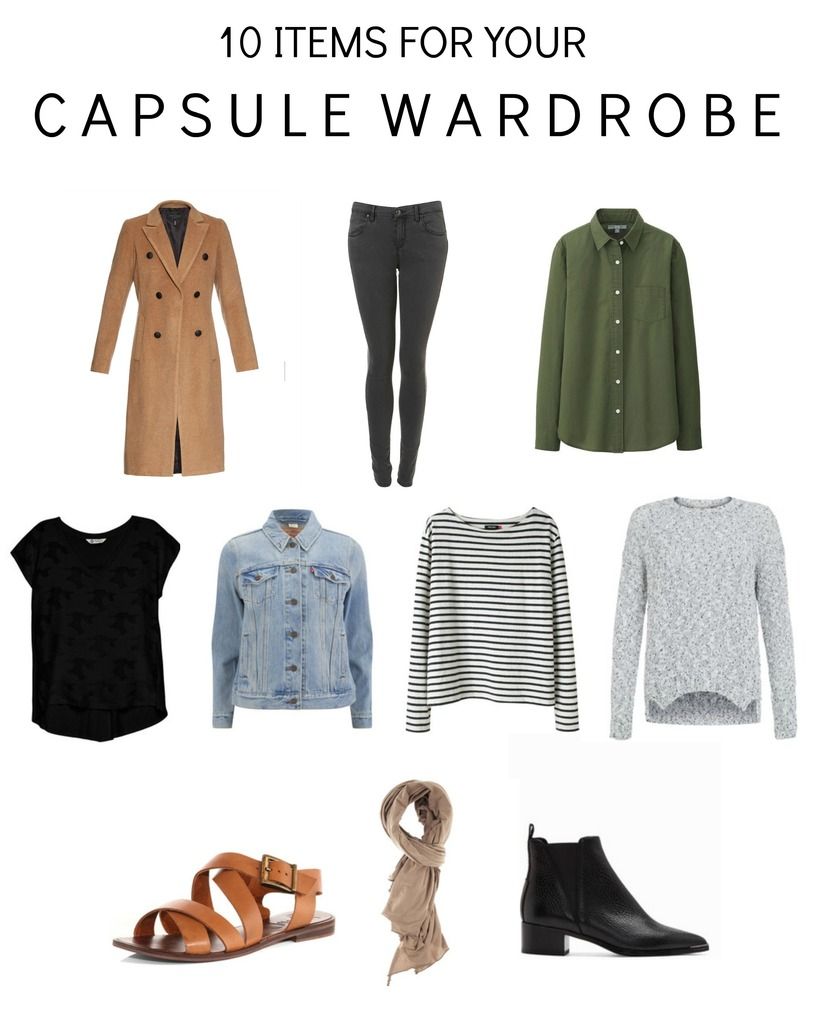 Examples of capsule pieces:
+The striped tee
+ A plain black and plain white tee
+ black blazer
+ Long sleeved basic tees
+ A quality real leather jacket
+ Good denims (jeans, jacket, shirt)
+ Neutral oversized knit
As I have said your basics may vary depending on the colour palette you naturally choose, but generally they should be these same kinds of basic items that you'll be able to wear with almost
anything
.
I hope this post was in any way helpful to you, in understanding what a capsule wardrobe is and why its so important us ladies start building one up. If you'd like to challenge yourself with building one, check out Caroline's blog
Unfancy
to get tons of tips and ideas! Leave me a comment if you'd like, I'd love to hear what you think of this post and whether you have or want to start a capsule wardrobe now!
Until next time,
Em xo