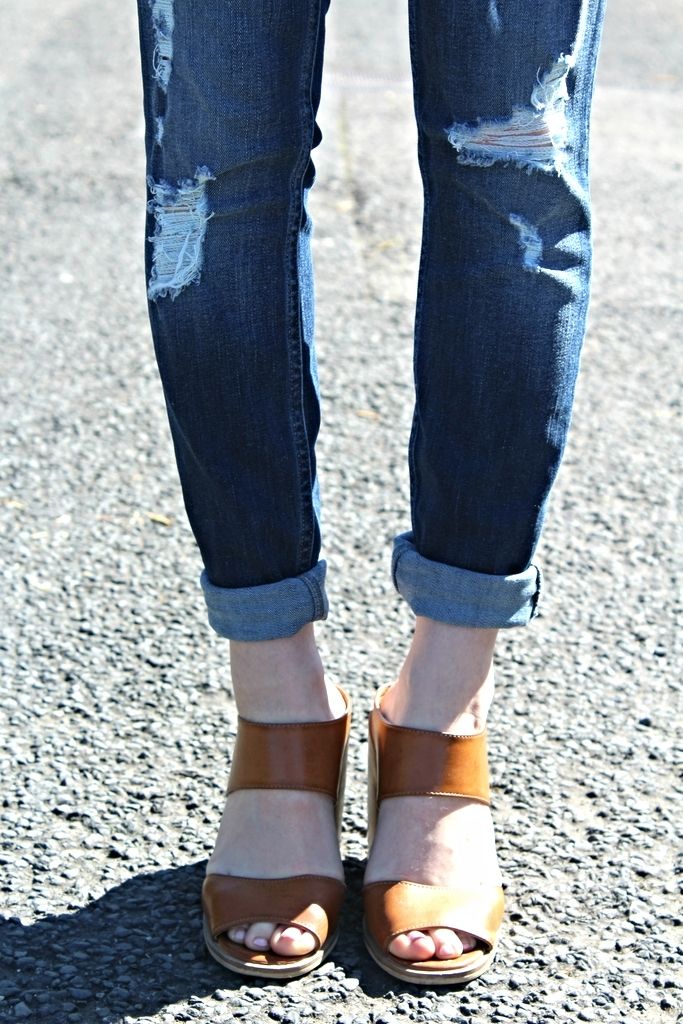 Well hello you lovely lot! I'm currently sitting in my parents living room after a gorgeous day out in the sun with my sister Abii - who, by the way has just launched her own amazing travel blog (
Abiicadabra
) to document her travels. She is heading out alone on a journey around Europe and a little bit of Russia to top it off, with just a backpack on her back. She is young, brave and ambitious and I admire her thirst to walk the earth and see all of its beautiful, hidden corners, and had bravery to do it alone. Her blog is unique and definitely worth checking out if you're thinking of travelling and would like tips, or would just like to follow her journey. Exciting things to come!
So todays outfit is super relaxed. I am loving these ripped jeans from Guess, they're a skinny fit but when rolled have such a relaxed look about them. This top is a fine suede (currently on sale at Pull & Bear!) and its such a beautiful colour it matched perfect with these pretty mules I got from (yes, brace yourselves) Primark! As most of you will know I definitely gravitate towards black, but I am loving the tan tones right now so I'm using it as my summer substitute! Trying to make the most of the sunshine here in Belfast because we all know it won't last but it makes such a difference to the day, everything just seems so much prettier!
Exact items : Top -
Pull & Bear
| Jeans -
Guess
| Mules - Primark
Enjoy your day, whatever the weather and whatever you have planned, lovelies!