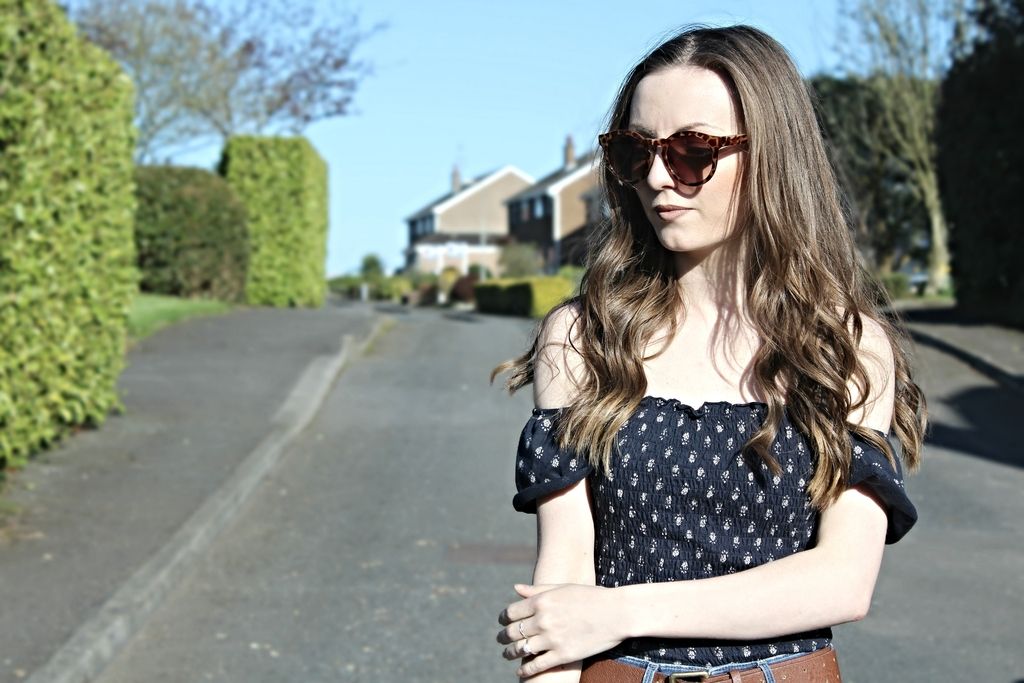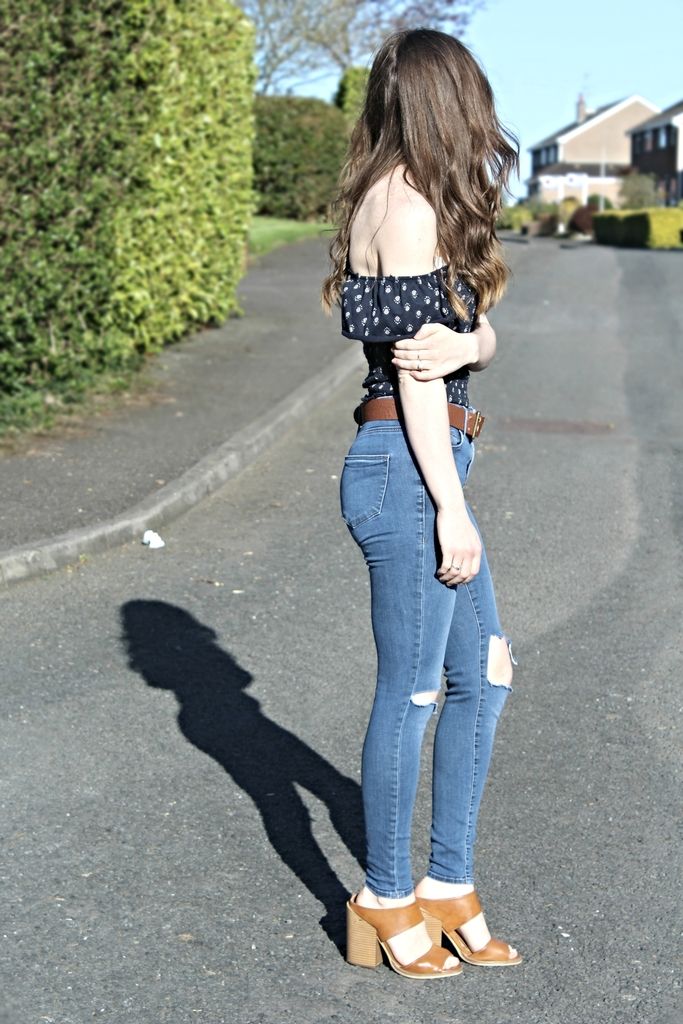 Hello my lovelies! Welcome to the pale girls club - am I right? I
really
need a holiday.
I just wanted to say a quick thank you to those who are following me on
Bloglovin'
and
Instagram
(yes, I need twitter) and read my ramblings on here. This network of readers is slowly gathering and I'm proud of this place no matter how slow it may have taken to grow. This blog became such an important part of my life and continues to be my place to unwind, share my inspirations and loves with others, so it's such a support to me when I see new people who enjoy my blog and the things I write about! Leave me comments below with anything you liked/would like to see I'd love to hear your opinions!
Todays post is all over this - yes again I'm going to shout out a bargain - Primark top! I bought it last year so unfortunately it probably won't be there, but I've included lots of cheap similar options below. I love how easy a flowy off-the-shoulder top can be when paired with high waisted jeans and a pair of slip ons. Effortless. My fav.
Again with these mules. I swear, you can find some amazing pieces in primark when you really look hard enough. If I'm honest, I have a real love/hate relationship with that place. And Frankie won't even go near it, which means I usually have to brave it alone. If I want to do a good old rummage I go in early. I'll go in as soon as it's open, that way the shop is tidy all the sizes are out (so hard to find my sizes!) and there's no mile-long queues for the fitting rooms or till.. proper time to look without being trampled on by other people! If you haven't heard of her, I urge you to take a little time to check out Audrey Leightons blog Frassy - she loves style but a lot of her posts feature Primark pieces in such an amazing way! We don't all have the cash to splash so it's good to gain inspiration from bloggers who know the same deal, she even started her own Primark collection but I don't think it's in the uk since I haven't seen it here, unfortunately! If you know of it in a UK store I'd be interested to check it out!
Finally.. My unbelievably destroyed jeans are just topshop ones, which as you can see have been worn to death but I'm kinda digging the over worn look! Check out the links below for some bangin' deals on some bangin' tops.
Ems xo