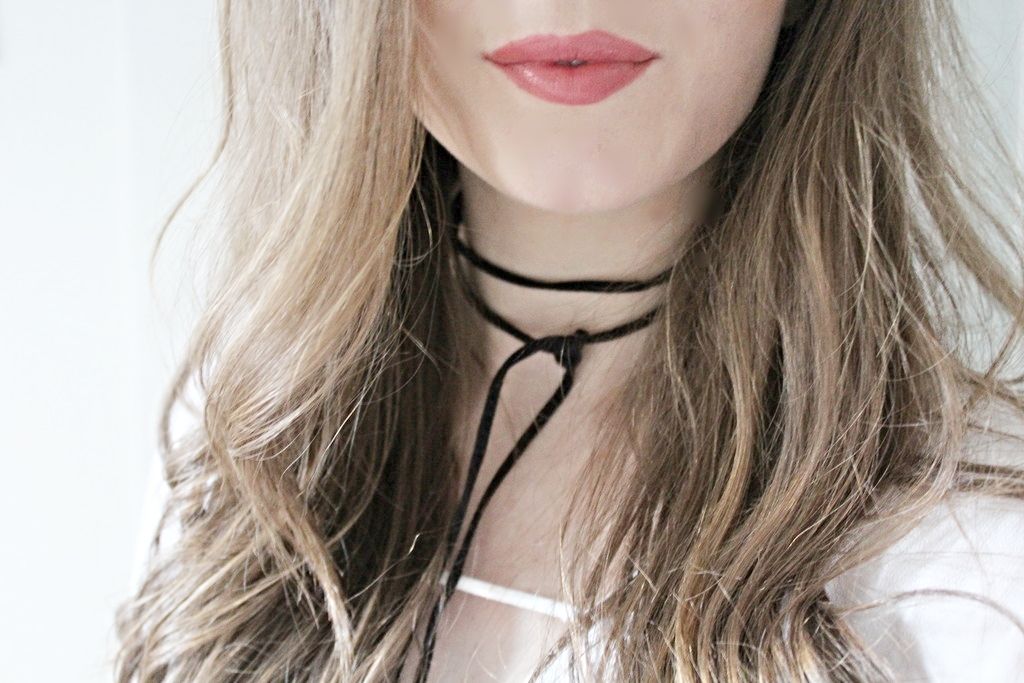 Hey friends! Busy busy week for me, but it hasn't stopped me wanting to blog like mad! My Aunty had to travel to England with her family, so I was left to dog-sitting duty which I have to say I always enjoy. They have a grey westie called Flopsie, and she is just the sweetest pup but it took all of my attention after and while at their home in Belfast, I was unable to use the laptop so excuse the late post. Was great to have some alone time though, sometimes just what I need is some time to focus on reading books and spending time with my sisters who came over to stay with me for a couple of nights!
In other news wedding planning is in full swing! We are finally getting our invites ordered, printed and sent out this week which is a really exciting step - it's finally all happening! I'll be sharing how we're saving money on our invites and who has designed them soon so stay tuned in for that!
Todays post features the latest boho trend - the boho choker tie. I am absolutely loving it, it's a whimsical twist on the straight, edgy choker. Good old Ebay did the trick for me, I think I paid £1.99 for this, which is pretty good considering they're going for £5 in highstreet fashion stores at the moment. Its a cheap way of really bringing your look together this season, and they're so easy to use! I like to do mine quite rough and ready, just once around the neck, and a quick knot at the front but there are so many ways you can tie them - I'm eager to try tying it in a bow next time, which looks super cute! I have linked lots of choker options below for you to get your purses stuck into (aren't I good to you?)!
Hope you're enjoying your week!
Until next time,
Em xo