Frankie and I have been home for a week after the trip we will remember for the rest of our lives: our honeymoon. Although it was only a three day trip, it was an incredible three days and I can't wait to share with you some of the amazing things we got to see in Madrid. Originally, we weren't going to go on honeymoon because we wanted to save up and do a proper trip to South Africa next year but little did I know that my parents had been scheming for months, organising us a lovely trip away for the day after our wedding.
Unfortunately the day after our wedding, I woke up and just about managed to throw up all over the place. Frankie being the gem that he is, held my hair all morning, and finished packing my bags for our honeymoon as I curled up in a ball on our sofa moaning. I originally thought I had just got sick from all the excitement (and one too many drinks from the night before) but it turned out to be a 24hr bug. Lucky me. We still went ahead and spent the day travelling, and although I managed to throw up four times on the bus to the airport I managed to soldier on past it thanks to Frankie.
By the time we got to Madrid, it was 11:30pm and I felt a whole lot better so when we got to or hotel - the stunning
Hotel Fransisco
- and got settled, we nipped out for a bite to eat. The hotel is right in the centre of the city so it was pretty much perfect! The entire City was buzzing. That was most definitely one of my favourite things about the trip Madrid is filled with this happy, social, cafe culture where people just sit up to the small hours having a casual beer, or coffee and just chat. There were even small families out at this time just enjoying the evening.
When we arrived back to the hotel, there was a knock at the door and the sweetest lady delivered us a bottle of champagne and a hand written note from the Hotel congratulating us on our marriage and wishing us a memorable stay with them. Naturally, we cracked the bottle open and enjoyed the evening listening to the locals chit chat from our balcony. The perfect end to a long day.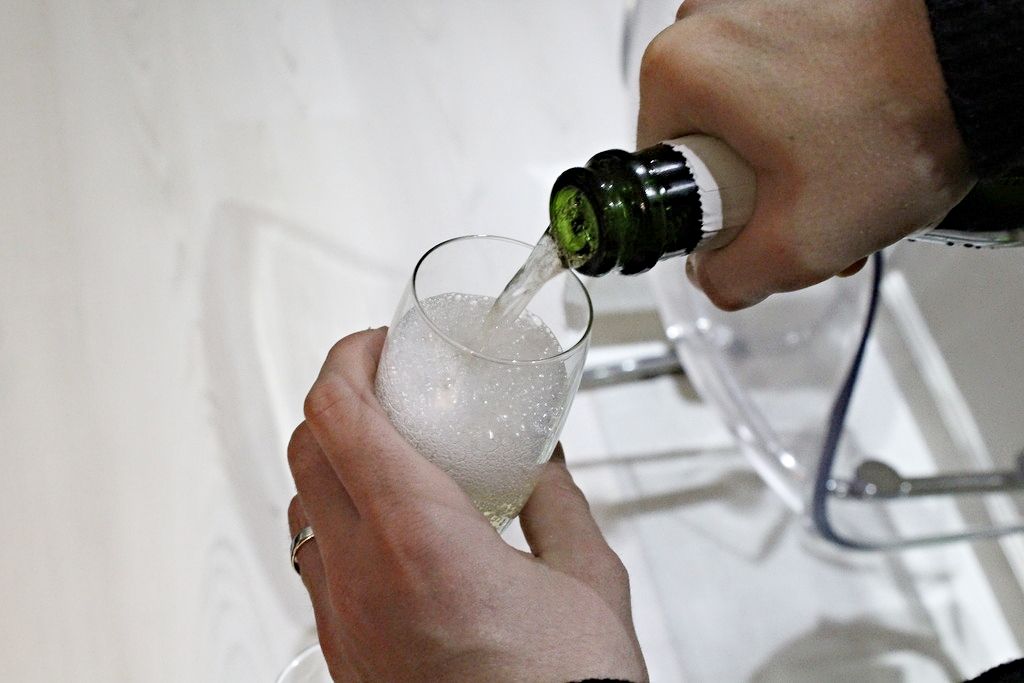 In the morning we got up early and explored the city. We took a tour bus which took us to see all of the beautiful buildings, architecture, and listen to the history. If I'm honest though, our favourite bit about the trip was going out for coffee, lunch, dinner and staying up pate into the evening exploring shops and markets together.
What a day! We ended up taking a little siesta in the afternoon (because why not when you're in Spain) and then heading out for an evening stroll around the part of the city close to our hotel, which continued to buzz with life up until the small hours. There was lots of street music playing, and lots of weird and wacky stores to be explored, such a great vibe all night long!
Post on day 2&3 coming up soon!
Enjoy your weekend!
Em xo