Hey guys as promised, the next post on our honeymoon is here! We had such a great four days I just couldn't pack it into one post so split it into two! And there will probably be a few more along the way at some point I'm sure of it! Days 3 and 4 were really about getting stuck into the culture around us. We ate a lot of food, drank a lot of beer and wine and even sat down for a funny sketch of the both of us to take home as a souvenir.
Day three was probably my favourite, we tried to squash so much into one day. We went out for breakfast, got carry out chocolate croissants and sat in the sun in the centre of the part of the city where our hotel was, watching the street acts and buskers start to set up. Everything was to routine for everyone else and there was us enjoying watching them to their every day thing.
We had lunch in this little cafe can Cafe Te, near our hotel. The reason we chose it, wasn't because it was particularly traditional or anything, but there were so many of them we realised that it seemed to be like the Cafe Nero of Belfast, their bog-standard cafe. We couldn't have left without trying it, and it was just lovely. We had hot wraps and I tried some of their berry iced tea which went down a treat. We then came accross this guy sitting on his own, with his amazing artwork surrounding him as he sketched something in a little book. We walked past and took a peek, and on our way back to the hotel decided to pay for a sketch of us both to take home as a reminder of our trip. I am so glad we did this, because it serves as such a fun memory for us both and is now framed and on our wall at home.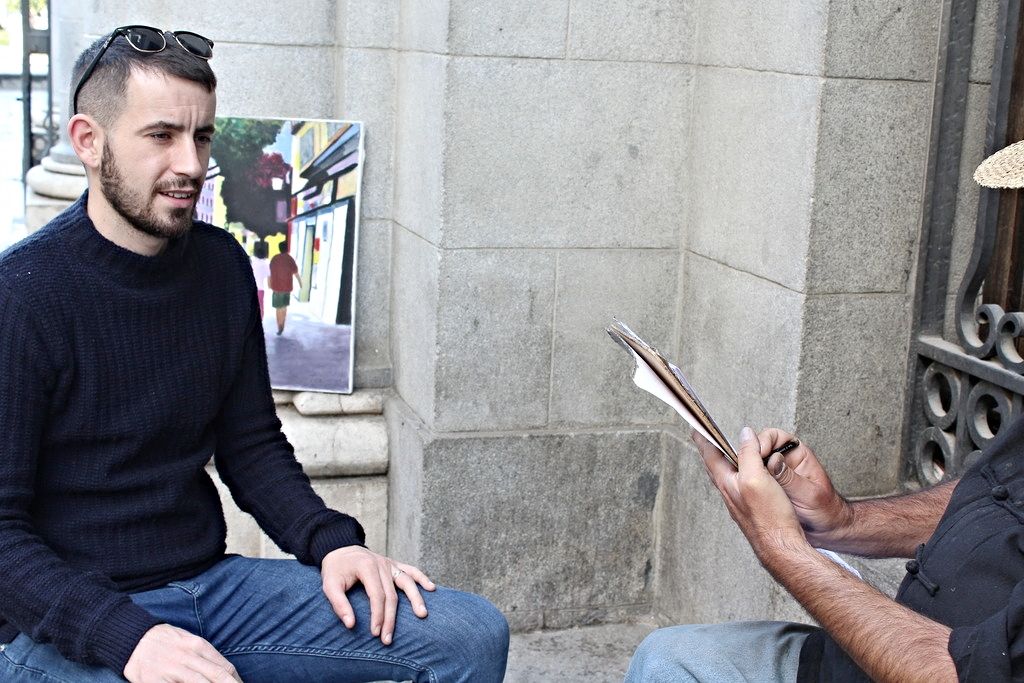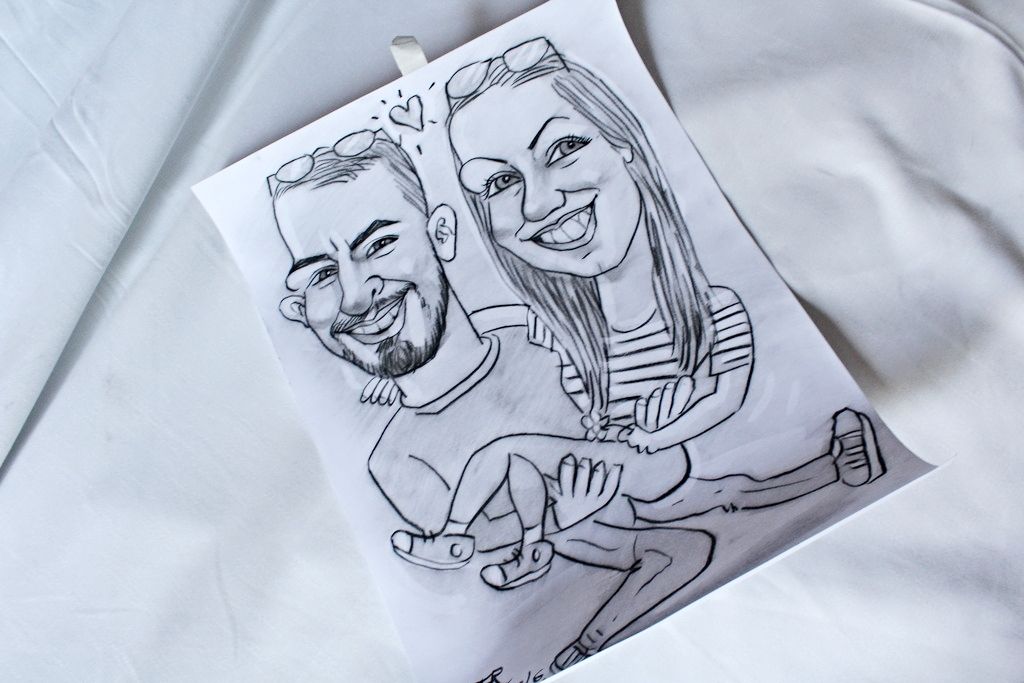 Dinner was amazing, we went to this traditional restaurant with a modern twist, we decided to sit outside and enjoy the local accordion player do his thing. I tried to persuade Frankie to go for something a little different but in the end I lost the fight and he got a burger, but a pretty amazing one at that! I went for a traditional Spanish omelette, which was amazing but I'll be honest Frankie's burger looked amazing! We drank beer and listened to passers buy, it was just bliss.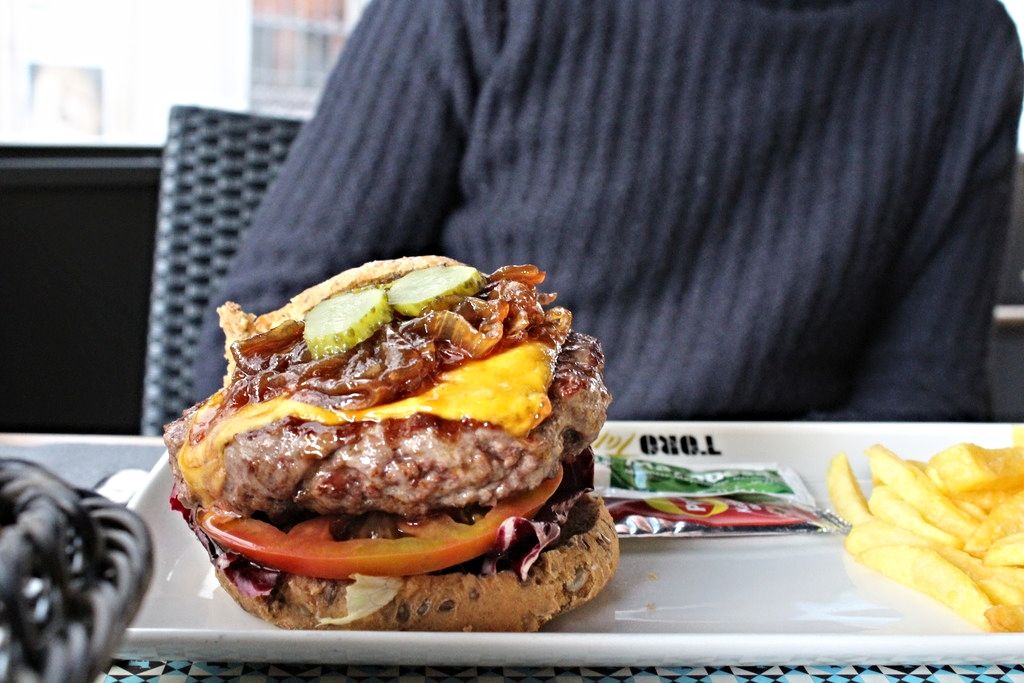 Day four we slept in which was really needed after such a jam packed day before. We walked into the city for a bite to eat, and enjoyed our last few hours before heading to the hotel to check out and begin our travels to the airport and then the very long wait for our delayed flight which took us to Dublin, then a bus and finally, home to Belfast. Phew!
Em xo